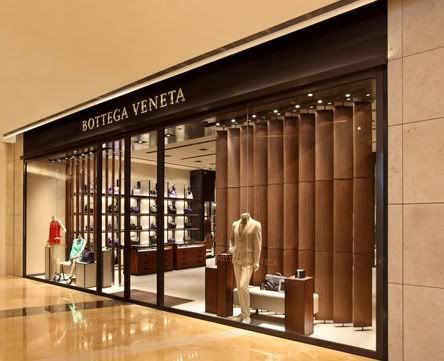 Bottega Veneta opens of its second Macau store at One Central Mall Macau. The new store measures 2,756 square feet and carries an extensive range of Bottega Veneta product including men's and women's ready-to-wear, handbags, accessories, shoes, luggage, eyewear, home items, furniture, and fashion jewelry.

One Central Mall featuring a wide range of top-tier international luxury brands and offering shoppers a truly extraordinary shopping experience.

This new boutique features Bottega Veneta's signature store concept designed by Creative Director Tomas Maier. The store is a reflection of Bottega Veneta's defining qualities: exceptional design, modern functionality, outstanding craftsmanship, and the use of the highest quality materials.